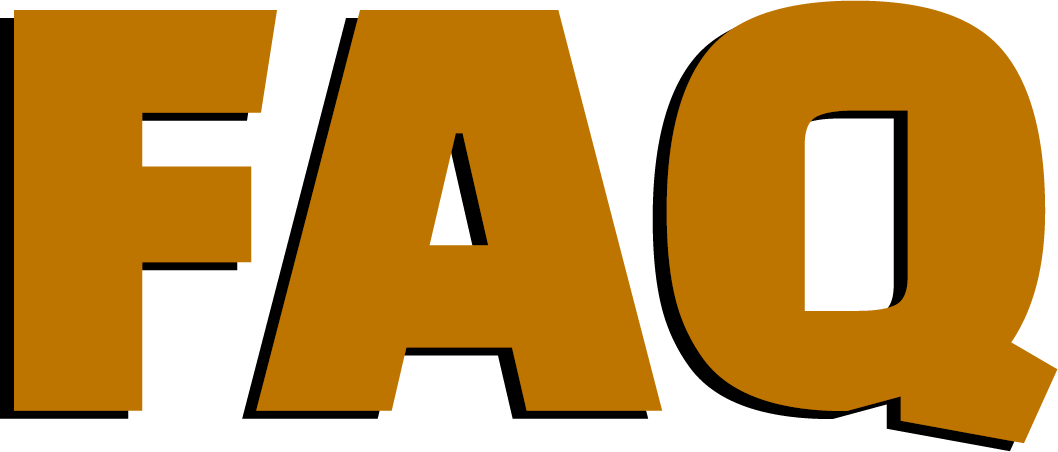 ⦿ What are some important links about you?
Gaming YouTube: - http://saph.link/yt
Personal YouTube: - http://saph.link/theslog
Twitch: - http://saph.link/twitch
Twitter: - http://saph.link/tw
Instagram: - http://saph.link/in
Patreon: - http://saph.link/pt
Tip: - http://saph.link/tip
Merchandise: - http://saph.link/merch
Steam: - http://saph.link/steam
Player.me: - http://saph.link/me
Ciprania's Discord: - http://saph.link/chat
Time Zone: - http://saph.link/time
Recording/Streaming Gear: - http://saph.link/gear
⦿ How do I contact you?
Snail Mail:
Saphrym
P.O. Box 299
Falmouth, KY 41040
United States
Email:
⦿ How do I support you?
First of all, thank you so much. The fact you're even bothering reading this answer means the world to me. I love it when people like what I do, just like most people. But the fact you might want to help me? That is absolutely amazing! So there are a few ways to support me:
You can support me through Patreon. You'll get rewards for doing so.
You can send me a tip. You'll get the same rewards as patrons, depending on how much you tip.
You can cheer with bits over on Twitch.
You can buy something from Humble Bundle using my link. I'll get a portion of the purchase.
You can buy some of my merchandise.
You can buy me something on Steam. I'll play the game on my channel.
You can buy me something from my Amazon Wishlist.
You can buy something from my Nexus video game store.
These are FREE:
You can subscribe to my YouTube account so you can always know when I put out new videos.
You can follow me on Twitter to read the latest updates about my projects and me.
You can follow me on Twitch to find out when I'm streaming.
You can subscribe to The Ciprania Guardian, our email newsletter.
Thanks again for even thinking of supporting me. Have an awesome rest of the day!
⦿ What is your streaming schedule?
Tuesday through Thursday from 2pm to 4pm Eastern and 9pm to 11pm Eastern at http://saph.link/twitch
Currently none as my new job is keeping me busy. But I do random streams here and there.
⦿ What gear do you use?
You can find my gear list here: http://saph.link/gear
⦿ Can I play with you on your server? While you're recording and/or streaming?
Check out the levels on my Patreon at http://saph.link/pt
⦿ Who are you?
I was born in a small town in a small town. Yep, kind of like putting a sandwich bag in a freezer bag. Bibb City fits snuggly into Columbus, GA. The Chattahoochee River was nearby. Imagine a really deep river with outlets that form small lakes. Now imagine the plug is pulled from the sink. You get Bibb City. It was basically a bowl. But it was a nice bowl. Little green flowers and smiling faces etched all over it.
Fast forward to a few years later, when my parents moved me away from the "promised land" and into the swampland. I lived in a small town called LaPlace, LA. It had some pretentious people living in it. No offense to anyone reading this who was from there. Heck, just the name meant "The Place" as if it was the only place that was worthy of being called "the" place.
Fast forward to meeting my wonderful wife, and a few years later when my daughter was born. The best days of my life started there. Don't get me wrong, I loved hanging out with the high school friends (even though it was in Louisiana), but the wife and child are quite special to me.
Fast forward yet again to living with my in-laws in/near the big city of New Orleans. Ok. Enough of that.
Fast forward finally to Kentucky. Yet again, and happily so, a small town called Maysville. I'm once again in the "promised land" and am quite happy to spend the rest of my working days here. Sorry, but retirement will require a large block of metal on wheels with a bedroom, bathroom, satellite Internet and television, and yes, even a kitchen sink. But I'm not there yet. So as I raise my beautiful child with my wonderful wife, we will spend our time in Maysville. The scenery is gorgeous. And it's not flat. Louisiana was flat. And wet. Kind of like a pancake before it's had time to cook. Maysville is a juicy steak and a side salad.
Oh, and no offense to those living in Louisiana either. Nothing against the people, just the place was so flat. And wet. And hot. And… Well, you get the point.
As for other details about me, I have a B.A. in English, an M.A in Teaching, an M.B.A., and experience with Special Education students. I love video games. I practice magic tricks in my spare time. I design websites and graphics. I write. I also… walks off mentioning all the little things he's done and enjoyed in his lifetime while chewing on a toothpick
⦿ Where did the name "Saphrym" come from?
My real name is Mike White. Do a Google search for Mike White. I am not found anywhere near the top of the list. Why? Too many Mike Whites. There is no other Saphrym. There is also no other Mike White like me. So I wanted my pen name as original as humans are.
The secret to the name is the use of Scrabble tiles. I pulled out seven of them and rearranged them. I ended up with three different names. Saphrym was one of them. It reminded me of a wise wizard, which is what I was looking for at the time. But I liked it enough to keep it as my pen name.
Also, I sometimes change my name for the holidays. Recent ones have included "Boophrym" for Halloween and "Saphing Paper" for Christmas. I tend to change the avatar I use to match those also.
⦿ Who is Quincy?
I'll let him introduce himself: Introducing Quincy
Now… Do I actually have multiple personality disorder? No. But like everyone else, I have those voices in my head. You know the ones. When someone says something dumb and you curse him out or call him an idiot in your mind, that's a little voice. So I have decided to give these voices a place to play when I edit my videos. I hope you enjoy them.
⦿ Do you do voice work?
Yes. I'm available for voice work for audio books and for other projects:
⦿ Are you ever going to start making ASMR videos? If yes, when? - Yasmin
I didn't even truly know what those are when this question was asked. But now I'm trying to decide if I can even do so and whether I would have fun making them or not. So probably not anytime soon. But thanks for thinking I've got the voice for it!
⦿ Coffee, tea, or cocoa? And if cocoa, mini-marshmallows, yes or no? - TheDarkPreacher
Coffee. Used to hate the stuff, but I seem to be hooked on it now. Like, VERY hooked.
Update: I drink 64oz of green tea and 20-40oz of coffee every day. After that I drink water.
⦿ Who designed your avatar?
That would be the very talented BinofTrash.
⦿ Why is "such-and-such" question not listed here?
Simple answer? It hasn't been asked. Feel free to go ask me a question on Twitter. I'll definitely respond there. And if I like the question enough, it'll end up here with a link to your Twitter account. I look forward to all of the wonderful questions you'll ask!